Sonodyne in New Zealand & Australia

Sonodyne and AVC Group are pleased to announce their appointment as distributors of Sonodyne studio products for Australia and New Zealand.
Find Out More »
---
Sonodyne Reference Monitors
The brand "Sonodyne" may be new to you, but our SM Series of studio reference speakers produce such a detailed and accurate sound, that you will feel that you have always known them. This is not only because we source and use only the highest grade components, but as an award winning company, we have been designing and manufacturing pro audio equipment for 40 years. Our success stems from the ability to deliver products that clearly understand and fulfil engineers and producers requirements and at an affordable price.
The Sonodyne SM Series monitors have already sold in their thousands across Asia, and now we are pleased to announce that the entire series which includes the SM50AK, SM100AK, SLF200A and the soon to be launched SM200AK.
---
IBC 2010 News

Sondoyne at IBC 8.E73
Are you heading for IBC this year? If so, drop by and see the new Sonodyne SM200Ak, and BMS205 Bass Management System on stand no. 8.E73, IBC, Rai Centre, Amsterdam.
---
Musikmesse 2010 News

Sonodyne have announced 4 new products for Frankfurt Musikmesse 2010. The SM200Ak 2-way active mid-field monitor, the SLF210 subwoofer, the BMS205 bass management system and the SMac50 a desktop version of the SM50Ak.
Find out more »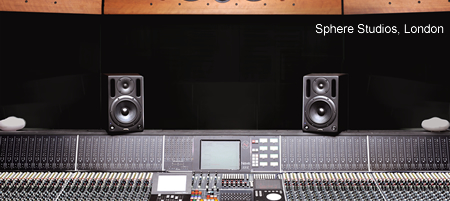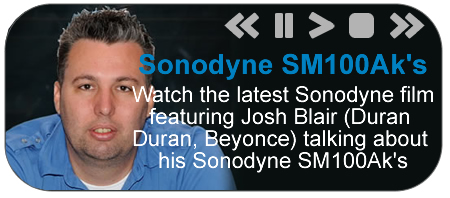 ---
Sonodyne Review Now Online

The Future Music review of the new Sonodyne SM100's is now available online at musicradar.com for all to see. Just to give you an idea, they surmised: + Pros "Truly great sounding monitors. Excellent build quality and ergonomic design. Astounding value for money. At twice the price they'd still be great." And the - Cons "Nothing really"......
Read the whole review here »