About Sonodyne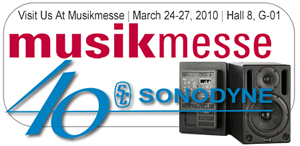 Although Sonodyne is new to the European pro audio market, their brand name and extensive range of products have enjoyed immense success throughout much of Asia for over 30 years. Additionally, Sonodyne works closely with renowned brands to design and manufacture - as OEM - high end professional and commercial audio.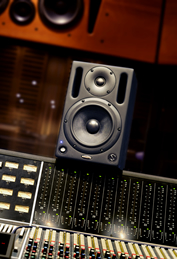 The company is the brainchild of Ashoke Mukherjee whose vision in the 70's was to bring high fidelity to India. Since then Sonodyne has introduced a range of innovative home and professional audio products, and have won many accolades. Sonodyne has been designing and manufacturing from their Mumbai and Kolkata facilities since the 80's and having established itself as a leading player in the home audio markets by the early 90's, Sonodyne expanded its vision to export their innovative products globally.
Sonodyne took even greater steps into pro audio at the beginning of this decade to take advantage of a booming Indian economy. This move saw them design products for the pro install, post-production, broadcast and studio markets, and again they have since enjoyed major success in Asia.
With the growth in markets, distribution, continuing improvements in product quality and manufacturing, the next step was to look overseas for which the Sonodyne SM series of reference monitors were the first offering. Sonodyne turned to European markets to find a like-minded partner who had the capabilities to introduce new brands and technologies to a crowded marketplace. A long search has resulted in a strategic partnership between Sonodyne and The Audio Professionals, London. Apart from being UK distributors for studio, The Audio Professionals with Sonodyne are presently identifying and developing channel partners for other EU nations.
With European expansion underway Sonodyne have next looked to the Australasian markets and have chosen AVC Group to distribute for them in Australia and New Zealand. AVC offered Sonodyne a strategic partnership that delivered the local market experience and professionalism needed to help build presence for Sonodyne's high quality products. AVC is pleased to be part of Sonodyne's global expansion and is excited about bringing their range of high quality, high value products to market.