Sonodyne SM200Ak Active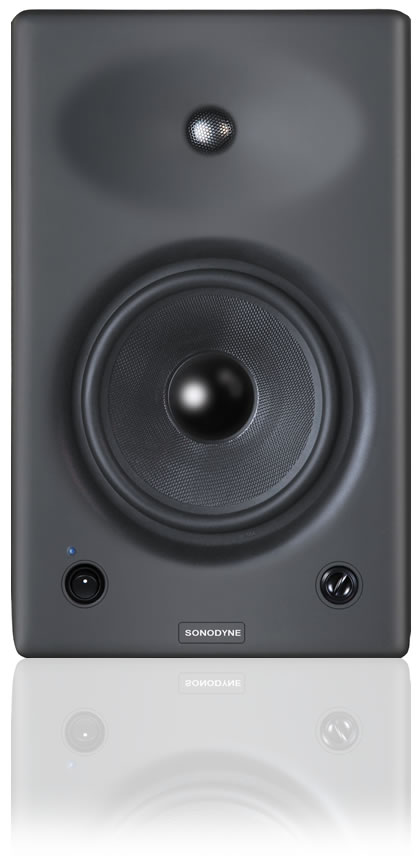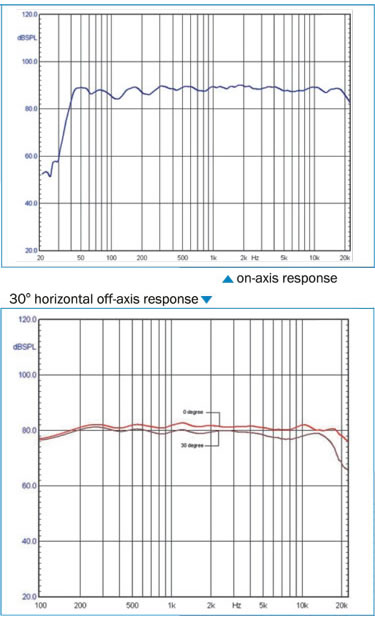 Reviews & Views
The New SM200Ak is 2 way studio reference monitor with exceptional frequency bandwidth and sound pressure level making it an ideal solution for broadcast, post-production and professional studios.
The SM200Ak enclosure combines the best of two cabinet worlds: wood and aluminium. The sturdy aluminium die cast baffle ensures that the 8" Kevlar LF and the 1" metal dome HF are firmly mounted and vibration is minimized. Additionally the curved edges of this solid baffle also minimize diffraction. This baffle also features an integral waveguide for the HF, resulting in precise imaging and exceptional on and off axis response.
The inbuilt low distortion amplifier module continuously provides 150 watt to the HF and 100 watt to the HF and feature room compensating bass and treble tilts useful in difficult acoustical environments.
Sonodyne SM200Ak Specifications
Description
2 way active monitor
Transducer Complements

LF: Magnetically shielded 8" Kevlar cone woofer in die-cast chassis
HF: Magnetically shielded 1" metal dome tweeter with customised waveguide

Enclosure Type
Vented, through rear firing aerodynamic port
System
Overall Freq Response
40 Hz ~ 22 kHz (+/- 2 dB)
Useable Freq Response
35 Hz ~ 30 kHz (- 10 dB)
Max Long Term SPL, Half Space
112 dB
Hor Beam Width
92 deg. (avg. between 5~20 kHz)
Vert Beam Width
73 deg. (avg. between 5~20 kHz)
THD (@95 dB SPL)
50 Hz ~ 200 Hz < 3%
> 200 Hz < 1%

Amp & Crossover
Amp Power Before Clipping
LF: 150 W, HF: 100 W
S/N Ratio (at unity gain)
> 90 dB, referred to full output
AMP THD @ Rated Power
< 0.04 %
Input
Fully balanced through XLR sockets
Input Level for 90 dB SPL at 1M
- 22 dBU
Gain Control Range
+/- 6 dB with respect to U position
Volume Control Range
> 70 dB
CMRR
> 65 dB
Crossover
4th order Linkwitz Riley, 1.7 kHz
Bass Tilt
-2 dB, -4 dB, -6 dB @ 100 Hz
Bass Roll Off
70 Hz, 6 dB/ octave
Treble Tilt
- 2 dB @ 15 kHz
Controls Front
Power switch and vol. control
Controls Rear
Gain control, 4 DIP switches for bass/ treble tilts & bass roll-off
Indicator
Power ON/OFF
Protection
Over current, overheat, RFI, switch on/off transients
Power Req.
230 V AC, +/-10%, 50 Hz; 115V optional
Power Consumption
400 VA Max.
Mechanical
Cabinet Material
Die-cast aluminum front baffle with 15 mm MDF sides
Finish
Black texture
Dimensions. (H x W x D)
314 x 430 x 322 mm
Net Weight
17.8 Kg