Sonodyne SM50Ak Active Studio Monitor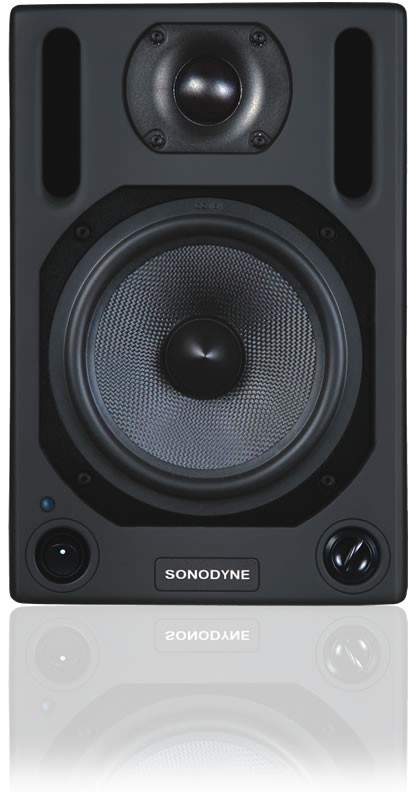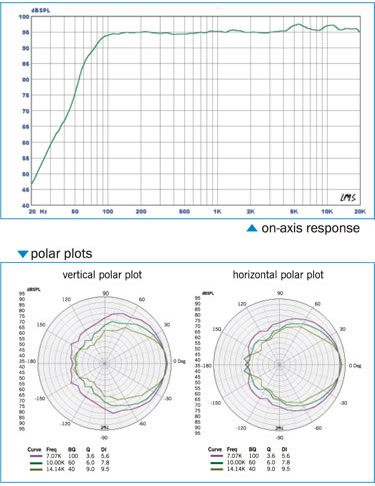 Reviews & Views
The Sonodyne journey into studio sound and design began with the SM50Ak. India, in the wake of embracing a global economy in 2005, issued several hundred FM licenses. This, in conjunction with a thriving cinema industry in Mumbai (Bollywood), prompted the introduction of a new range of cost effective yet high performance studio monitors. Experienced sound engineers, upon hearing the SM50Ak, remarked that it was among the best small monitors they had ever monitored on.
The SM 50Ak is ideal for not only desktop editing but also serious audio monitoring. It provides a well articulated yet full bodied response from its compact enclosure. The highs are open, the mids well resolved, and the bass, detailed and tight. Magnetically shielded, it may be placed beside video monitors.
The SM50Ak can be used with the SLF210 Sub Woofer for 2.1 and 5.1 applications.
Specifications
Description
2 way nearfield active monitor
Transducer Complements
LF: Magnetically shielded 5.25" Kevlar cone woofer in composite poly-frame
HF: Magnetically shielded 26mm ferrofluid cooled aluminium dome tweeter with integral waveguide
Enclosure Type
Vented, through twin front-firing aerodynamic port.
Overall Freq.Response
70 Hz ~ 21.5 kHz, (± 3 dB)
Usable Freq. Response
60 Hz ~ 24 kHz (± 10 dB)
Max. Long Term SPL, Half Space
104 dB at 1m
Horizontal Beam Width
80° (averaged between 5 ~ 14 kHz)
Vertical Beam Width
80° (averaged between 5 ~ 14 kHz)
Total Harmonic Distortion
80 Hz ~ 200 Hz < 3%
(at 90 dB SPL)
> 200 Hz < 1%
Amp. Power
Before Clipping
LF: 45 Watts
HF: 45 Watts
S/N Ratio (at Unity Gain)
> 90 dB referred to full output
Amp. THD at Rated Power
< 0.04 %
Input Level for 109 dB SPL at 1m
- 6 dBU
Gain Control Range
± 6 dB, with respect to U position
Volume Control Range
> 70 dB
CMRR
> 65 dB
Subsonic Filter
60 Hz, 12 dB/ Octave
Crossover
4th Order Linkwitz Riley, 2.5 kHz crossover freq.
Bass Tilt
-2 dB, -4 dB, -6 dB @ 80 Hz
Bass Roll-Off
100 Hz, 6 dB / octave
Treble Tilt
-2 dB at 15 kHz
Controls- Front
Rear
Power Switch & Volume Control
Gain control, 4 dip switches for bass/ treble tilts and bass roll-off
Indicator
Power ON /OFF
Protection
Over current, over heat, Switch ON/OFF transients
Power
230 V AC, ± 10% , 50 Hz
Power Consumption
200 VA Max.
Cabinet Material
Die-cast aluminium
Finish
Black texture
Dimensions (WxHxD)
180 mm x 262 mm x 220 mm
Internal Vol./ Net Weight
6 Litre/ 6.3 Kg