Sonodyne SM100Ak Active Sudio Monitors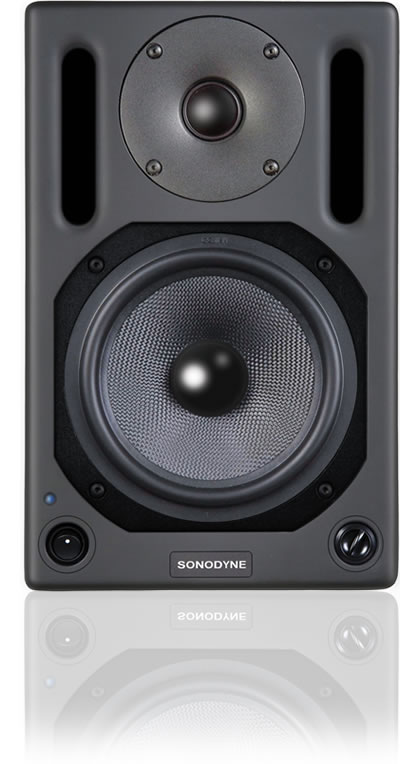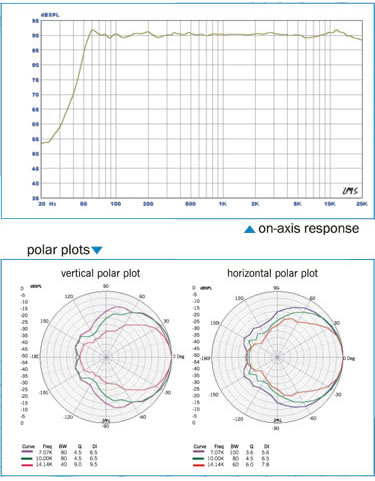 Reviews & Views
The award winning Sonodyne SM100Ak has an extended LF response compared to its smaller sibling, the SM50Ak and also offers a wider sweet-spot. This, in conjunction with a higher SPL, readies it for the more demanding applications such as multi-channel audio monitoring in larger rooms.
We have also found that many musician-engineers prefer the tonal quality and 'musicality' of these rock-solid speakers. Magnetically shielded it may be placed beside video monitors.
The Sonodyne SM100Ak is perfect for recording, mixing, post-production and broadcast applications.
The SM100Ak can be used with the SLF210 Sub Woofer for 2.1 and 5.1 applications.
Sonodyne SM100Ak Specifications
Description
2 way nearfield active monitor
Transducer Complements
LF : Magnetically shielded 6.5" Kevlar cone woofer
HF : Magnetically shielded 26mm silk dome ferrofluid cooled tweeter with integral waveguide
Enclosure Type
Vented, through twin front-firing aerodynamic port.
Overall Freq.Response
60 Hz ~ 22 kHz, (± 3 dB)
Usable Freq. Response
50 Hz ~ 30 kHz (± 10 dB)
Max. Long Term SPL, Half Space
108 dB at 1m
Horizontal Beam Width
85° (Averaged between 5 ~ 14 kHz)
Vertical Beam Width
80° (Averaged between 5 ~ 14 kHz)
Total Harmonic Distortion
65 Hz ~ 200 Hz < 3 %
(at 95 dB SPL)
> 200 Hz < 1 %
Amp. Power
Before Clipping
LF: 80 Watts
HF: 40 Watts
S/N Ratio (at Unity Gain)
> 90 dB, referred to full output
Amp. THD at Rated Power
< 0.04 %
Input Level for 90 dB SPL at 1m
- 25 dBU
Gain Control Range
± 6 dB, with respect to U position
Volume Control Range
> 70 dB
CMRR
> 65 dB
Crossover
4th Order, Linkwitz Riley, 1.8 kHz crossover freq.
Bass Tilt
-2 dB, -4 dB, -6 dB @ 80 Hz
Bass Roll-Off
80 Hz, 6 dB/ Octave
Treble Tilt
- 2 dB @ 15 kHz
Controls- Front Rear
Power Switch & Volume Control
Gain control, 4 dip switches for bass/ treble tilts and bass roll-off
Indicator
Power ON /OFF
Protection
Over current, over heat, Switch ON/OFF transients
Power
230 V AC, ± 10% , 50 Hz
Power Consumption
200 VA Max.
Cabinet Material
Die-cast aluminium
Finish
Black texture
Dimensions (WxHxD)
230 mm x 335 mm x300 mm
Internal Vol./ Net Weight
13 Litres/ 10.5 Kg